3 Ways to Maximize Your Time
I don't know about you but I am a woman with many goals and only 24 hours in my day. I want to share a few tips with you on how I work toward my goals in my limited 24 hour day, while still making time for self care.
1. Make S.M.A.R.T Goals for yourself and Make them Visible
I don't know how anyone else feels, but I've noticed a recent trend in the setting of -what I will term- "microwave goals;" and if you are in anyway connected to a social media platform on a consistent basis, you've probably fallen into the same trap. We make goals based upon the end result, not taking into account the many processes, and phases it takes to achieve this goal. And while this aspiration may appear picture perfect when we initially think about it, we never really take time to ask ourselves , what makes THIS goal, and the path that comes with it, a great choice for us. This often results in wasted time and resources.
Each summer, I have my interns map out their career/ education goals utilizing the S.M.A.R.T outline. This S.M.A.R.T Goal consists of long and short term goals. Whether or not they choose to stick with this goal, or if they go with something completely different, the exercise allows them to see past the end result and learn about the journey that they will undergo to achieve these picture perfect goals. The result is goals that have direction, and purpose while also fulfilling our passions. I also have them to create vision boards to visually represent this essay- this gives them visual reminders throughout the summer of what they should work for. As a supervisor, this helps me to hold them accountable to their own goals, and also helps them to stay motivated through the summer.
2. Podcasts/ eBooks- One of the biggest misconceptions that I had upon going to school for my masters was that I would graduate and suddenly have acquired all of the knowledge about my field. I thought that certainly, higher education and more degrees came with a huge wealth of knowledge... and to an extent it did. However, I also graduated realizing that I had a bout 1 million more questions I did not know the answer to. However, between work, family, friends and a business I also did not have the time to dedicate hours of my day to sitting down with books.
Podcasts and eBooks have been a huge asset to me this year. One of my goals has been acquiring as much knowledge as possible. Though I love to sit down with a good book when I have time, my lifestyle can be very fast paced and does not lend time to in depth reading. Podcasts and eBooks can be played on my way to work, at my desk, and while I do my makeup.
As a young professional mapping out her career, podcasts give me insight into a number of topics: finances, international and domestic politics. As a business woman, I've also listened to podcasts about marketing, and various industries that may utilize my makeup services. Finally, as a Christian, I've found yet another way to engage my faith through podcasts. I've also discovered the Over Drive mobile app which allows me to borrow and download audio books and eBooks from my library ,to my phone or tablet, FREE of charge.
3. Networking Events Though they may be intimidating, networking events are probably one of the best time savers for me. I am a lover of all social outings- going out dancing, enjoying the occasional concert, sporting events, anywhere I can meet people really. But I am also a lover of all things that lend to my professional success. I found the perfect marriage in networking events. They give me the social activity and often the more club aesthetic that I enjoy, along with the professional interaction that I need. I've had so much fun this year attending various events of my business counterparts in the area, while also hosting a few of my own.
As you can see, maximizing your time is really just a matter of setting goals, holding yourself accountable to those goals, and finding creative ways to achieve these goals when traditional methods might fail you. Procrastination is tempting, saying "Oh I won't start this project today because.." is an easy thing to do. However, once you start the habit on a small task, larger tasks appear more and more cumbersome. To get the things that you want in life, whatever those may be, maximize your here and now. You're future will fall in line soon enough.
Have a great week all of my chocolate drops!! Take some positivity with you and meet me right back here next week.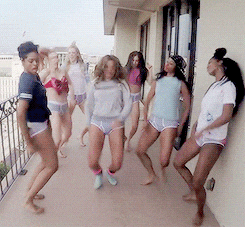 #lifestyle #goals #motivation #entrepreneur #planners #visionboards #eBooks #podcasts #education #networking